County Elections 2022
Read the elections platform for county elections here.

County Elections 2022
The next election in Finland are the County Elections. As a result of the Health and Social Services Reform we will vote in the County Elections on January 23, 2022.

Elections Platform
Close to you – Read the SFP platform for county elections 2022
Become a member
As a member of SFP you are supporting a Finland that is open and tolerant and where individual freedom, but also responsibility, is central.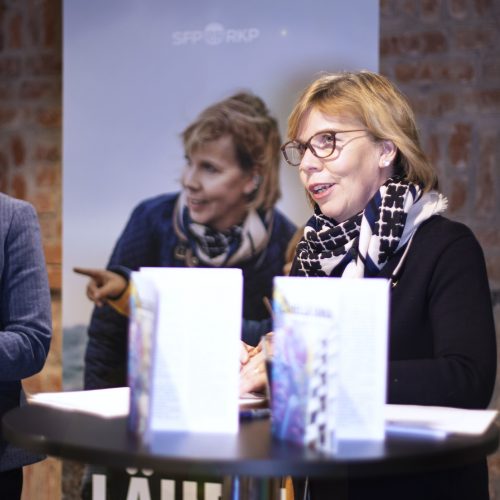 Henriksson: Finland needs a clear Urban Policy
---
The Swedish People's Party has presented a new Urban Policy Programme. In the document the party stresses the need for a comprehensive and coherent urban policy and the need to care about all cities in Finland, no matter the size. The Chair of the SFP, Minister of Justice Anna-Maja Henriksson says that Finland needs both strong urban… Read more »
Henriksson: Seniors need safe social contacts
---
– We need to find solutions that make it possible for seniors to have safe social contacts also during the Corona-crisis. Now assisted living facilities are totally closed for outsiders. It pains me every time I think about seniors who aren't able to receive visits from their children and grandchildren. We have to be creative… Read more »