Local elections
Find your candidate in your municipality

Local elections 2021
You can find our candidates in the local elections on our elections site. Here you can also read our election platform.
Are you looking for something particular?
On our webpage we have tried to make everything searchable so why not try our search-function. You can search for persons, articles or more.
Become a member
As a member of SFP you are supporting a Finland that is open and tolerant and where individual freedom, but also responsibility, is central.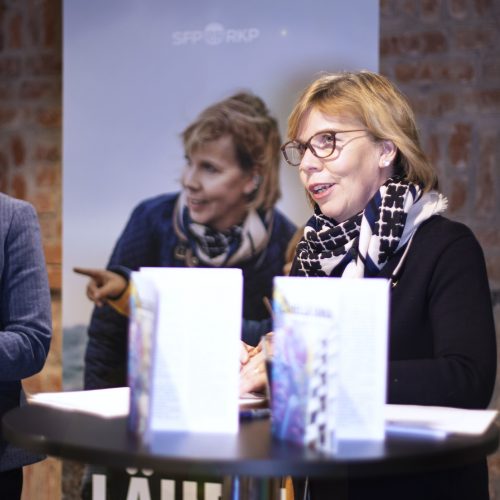 Henriksson: Finland needs a clear Urban Policy
---
The Swedish People's Party has presented a new Urban Policy Programme. In the document the party stresses the need for a comprehensive and coherent urban policy and the need to care about all cities in Finland, no matter the size. The Chair of the SFP, Minister of Justice Anna-Maja Henriksson says that Finland needs both strong urban… Read more »
Henriksson: Seniors need safe social contacts
---
– We need to find solutions that make it possible for seniors to have safe social contacts also during the Corona-crisis. Now assisted living facilities are totally closed for outsiders. It pains me every time I think about seniors who aren't able to receive visits from their children and grandchildren. We have to be creative… Read more »